New menu of pet food tins for traveling with your pet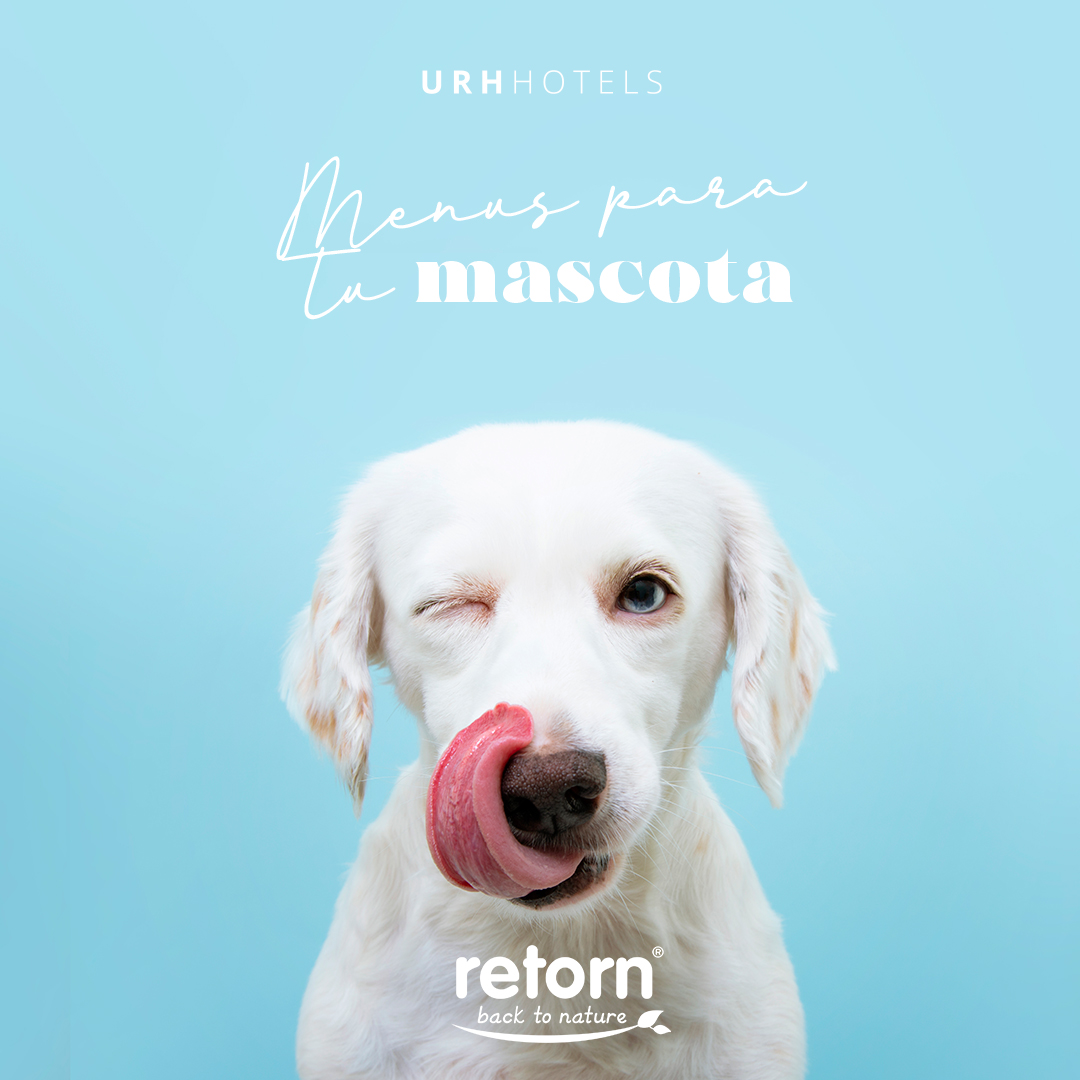 Did you know that the food you feed your pet can have a big impact on its health and well-being? For this reason, more and more pet owners are looking for healthy and natural options to feed their furry friends. One of these options is Retorn, a healthy natural pet food brand, which is now available in all URH Hotels rooms thanks to our new alliance.
Natural pet food for your travels
Retorn is dedicated to the production of natural food for dogs and cats. The brand uses high quality and fresh ingredients, without additives or artificial preservatives, to produce food that is highly nutritious and easy to digest. For that reason, at URH Hotels we have decided to start a collaboration with the brand and offer healthy food options for your pets while you travel. In the same way that we can enjoy room service, now your faithful friends will also be able to eat healthily at our hotels in Spain.
One of the most interesting aspects of Retorn is its focus on food based on the natural diet of animals. The brand offers food that is adapted to the specific needs of each animal, considering its age, size, breed and physical activity. In this way, it ensures that animals receive a balanced and complete diet. Now also in all your travels!
What can we find in the pet room menu?
Among the products offered by Retorn are natural dog and cat food, snacks and treats, as well as cans of wet food.
At our URH and Hilton hotels you will find a menu with several options to feed your pet during your stay, including a selection of the tastiest tins, as well as snacks so that your pet enjoys the stay as much as you do. In addition, part of the profits will go to the non-profit organization SOS Weimaraner, which rescues, cares for and gives a home to abandoned dogs such as Weimaraners and German Bracos, among others.
Ready to travel with your pet and discover new places? Book now at the best price on our official website and enjoy the hospitality of URH Hotels!
Categories: blog